Spring 2024 Term Class listing!
** Registration coming in early December**
---
A Personalized History of Austria
Presented by Chuck Thomas
Wednesdays, 2:30-4:30pm
January 24 (skip Feb.21) – March 6, 2024. *Presented in the Brookstown Inn Ballroom
For a country that is roughly the size of the state of Maine, Austria has exerted a disproportionate influence in the history of Europe for more than a thousand years. This course will briefly examine Austria's Celtic and Roman past as well as Austria's medieval experiences. It will then look at Austria's rise to Great Power status under the Habsburgs in the sixteenth and seventeenth centuries and its eventual collapse under impact of competing nationalisms in the early twentieth century. It will conclude by looking at Austria's varied experiences over the last century, ones that included a failed republic, an authoritarian home-grown dictatorship, disappearance into the Third Reich, and more recently, a remarkable political and economic recovery. The course will rely on Professor Chuck Thomas's fifty years of experience with Austrian history, including insights drawn from his recent experience in 2023 teaching students at Wake Forest's Flow House in Vienna.
Charles S. Thomas is Emeritus Professor of History at Georgia Southern University and Visiting Professor of History at Wake Forest University. He is a specialist in the two world wars of the twentieth century. Dr. Thomas's previous courses in the Lifelong Learning Program (World War I, The Interwar Years, World War 2, and most recently Imperial Germany: Blood and Iron, Illusions and Realities) have been extremely well-received, and we are thrilled to have him back.
---
Duendo y Salero: History of Flamenco in Spain
Presented by Carmen Perez-Munoz
Thursdays, 1-3pm
Jan 25 (skip Feb 8th) – March 7, 2024
In this course we will cover some of the basics of the art form of flamenco through its history: origins, meaning, geographical and cultural association with different areas in Spain, impact on language, and more. We will certainly listen to examples of the different 'palos' and watch videos of the diverse dance forms to help visualize and understand the deep implications and feelings they portray. Participants will have the opportunity to delve into this fascinating art form and learn more about its richness and complexity.
Dr. Carmen Pérez-Muñoz is an assistant teaching professor of Spanish at Wake Forest. Although her area of expertise is Medical Spanish, which she also teaches at the Wake Forest School of Medicine, she's particularly interested in how cultural aspects connect to the way in which we perceive different regions and their peoples. A native of Sevilla, Spain, she deeply enjoys teaching the history and culture of her country through her knowledge and personal experiences.
---
Ancient Roman Civilization
Presented by David Stifler Mondays, 10am-noon
February 19- March 25, 2024
This lecture and discussion series will introduce learners to the Romans and their intellectual culture from an interdisciplinary perspective. Using a combination of written and material evidence, you will acquire a chronological framework for analyzing Roman culture through literature, art, architecture, and especially the Roman system of values and beliefs. We will also conduct more in-depth examinations of written works (letters, historical narratives, plays, poems, speeches, and novels) and material culture (including but not limited to art and architecture) that bear witness to the political and cultural changes from Rome's foundation through the Empire. We will begin with an exploration of the boundary between mythology and history in the foundation of Rome, and then we will look critically at the political and social factors that both gave rise to and contributed to the fall of the Roman Republic. The age of Augustus will be a major topic of reading and discussion as well, and we will examine Vergil's Aeneid alongside Augustan-era architecture and propaganda with the goal of understanding how the Empire represented both a reinvention and a continuation of Roman identity. As we consider the changes in what it meant to be "Roman" over the centuries of the Empire, we will examine the different ways that Romans communicated, conducted business, prayed, ate, and entertained themselves and end the course by considering the question of how, why, and whether the Roman Empire ever truly fell.
David Stifler is a teacher and scholar of the Classical World. He holds a PhD in Classical Studies from Duke University and has recently returned to Winston-Salem from the University of Cincinnati, where he supervised the training of graduate students in teaching ancient languages and mythology. In his research, he explores the ways that ancient speakers of Latin and Greek used their language to reflect and define their complex cultural identities; as a teacher, he loves to introduce learners of all levels to new ideas that challenge them to reexamine their impressions of the ancient world and rediscover knowledge that they may not realize they already possessed.
---
What the Buddha Taught
Presented by Jay Ford
Wednesdays, 1-3pm
March 20 – April 24,2024
Shakyamuni Buddha introduced his basic teachings, what are often known as the 4 Noble Truths, in northern India around the middle of the 5th century BCE. These teachings constitute the core of a tradition we now know as "Buddhism," which spread north and south to East and Southeast Asia over the centuries following Shakyamuni's death. This course will explore the meaning and significance of these teachings that challenge (and sometimes accord with) many basic Western conceptions about the nature of the Ultimate (God), reality, the human self, the fundamental human problem, and the nature and purpose of life. Topics covered will include:
Jay Ford is Professor Emeritus in the Department for the Study of Religions at Wake Forest University, where he taught for 25 years (1998-2023). His primary areas of expertise include East Asian religions, Japanese Buddhism, Mahāyāna Buddhist traditions, and comparative religion. Jay has also been involved in Buddhist-Christian dialogue for the last 15 years and served on the Board of the Society for Buddhist- Christian Studies. In addition to numerous articles and book chapters, he is author of Jōkei and Buddhist Devotion in Early Medieval Japan (Princeton, 2006) and The Divine Quest, East and West: A Comparative Study of Ultimate Realities (SUNY, 2016).
---
Are We Ready for the Next Virus Plague?
Presented by Steve Mizel
Thursday, 10am- noon
April 4 – May 9, 2024
The Covid-19 pandemic has revealed weaknesses in the US approach to an emerging viral pandemic. The goal of this course is to provide insight into the factors that negatively affected the response to Covid-19, for example, the structure and function of healthcare systems, political polarity, personal beliefs and scientific knowledge and understanding by the lay public. We will explore past viral plagues such as smallpox, yellow fever, polio, HIV, SARS and SARS Covid-2 (the cause of the Covid 19 disease); the mistakes and successes of the government/healthcare system response to Covid-19 ; and how we might prepare ourselves for the next virus plague that is sure to come. As always, no prior knowledge of the science is necessary for this course.
Steve Mizel received his undergraduate degree from the University of California, Berkely in 1969 and his PhD in pharmacology from Stanford University School of Medicine in 1973.  After postdoctoral fellowships in developmental biology, Dr. Mizel shifted his research interests to immunology and joined the research staff of the NIH.  In 1985, Dr. Mizel was appointed Chair of the Department of Microbiology & Immunology at Wake Forest University School of Medicine.  He held that position until 2005 when he stepped down to commit all of his efforts to the clinical development of a vaccine that he developed.   In addition to his research and medical school teaching, Dr. Mizel has had a long record of bringing biomedical knowledge to lay audiences.  His book on the immune system (In Self Defense) was published in English, French, German, Italian and Japanese.  In addition, Dr. Mizel worked with a producer from the Westinghouse network of tv stations (107 stations) on a show that focused on the immune system (Dr. Mizel appeared on camera speaking about the immune system at the 50-yard line of the WFU football stadium.  Beginning in 2018, Dr. Mizel has taught WFU Lifelong Learning courses on the immune system, addiction, and the brain.  His new course focuses on DNA in all its wonder and mystery.  Currently, Dr. Mizel spends most of his time in his art studio
---
Philosophy, Poetry, and the Planet
Presented by Francisco Gallegos & Petra Salazar
Tuesday, 6-8pm *Evening class
April 9 – May 14, 2024
"Climate Philopoetics" is a course that brings together philosophy and poetry to explore the personal significance of the climate crisis. Part philosophy class, part poetry workshop, this course is designed to give you some time and space to think deeply about this important topic, and to cultivate the emotional fortitude needed to respond to climate change in ways that feel more authentic and meaningful to you. Come read and discuss prose and poetry from diverse theoretical and artistic traditions, carefully selected for their power to provoke, nourish, and provide new ways of understanding ourselves and the world, while receiving instruction and support as you reinvigorate your own writing practice. 
Participants should expect to do some reading and writing outside of class each week. No prior experience in philosophy or poetry is required, and all texts will be provided electronically.
Francisco Gallegos is Assistant Professor of Philosophy at Wake Forest. He teaches courses on environmental ethics, philosophy of emotions, and Latin American philosophy. 
Petra Salazar is a poet and educator from Española, New Mexico. Petra is the founder of Philopoetics.com—an alternative learning community exploring the borderlands between poetry & philosophy. They were a finalist and honorable mention in the 2022 Button Chapbook Contest. Their work has been published in Colorado Review, Indiana Review, Sonora Review, The Southampton Review, Latin American Literature Today, and elsewhere.
*All classes will be presented in person at the WFU Brookstown Inn campus


---
Fall 2023 Term- Registration is Closed


The Glory of Bach – class completed
Presented in-person by Russell Stinson
Fridays, 10am- noon
September 15 – October 20, 2023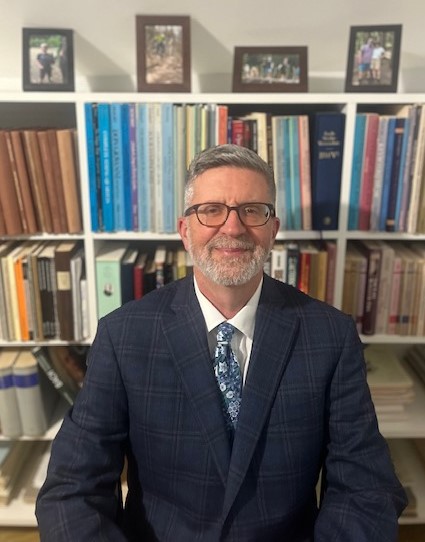 In this class, we will examine, in roughly chronological order, various aspects of the life and oeuvre of Johann Sebastian Bach, arguably the greatest of all composers. The first class meeting will be an introduction to the topic, with an emphasis on the universality of Bach's music in the current millennium. The meetings to follow will focus on particular compositional genres and particular stations in Bach's life and career, tentatively arranged as follows: (1) The Young Bach; (2) Virtuoso Organist and Concertmaster of the Weimar court; (3) Capellmeister of the Cothen court and the "secular" instrumental works; (5) Cantor in Leipzig and music for the Lutheran church.
Book List: While no reading is required for your Lifelong Learning class your instructor recommended the following books to enhance your class experience. Some recommended books can be purchased locally at Bookmarks or at https://www.bookmarksnc.org/lifelong-learning Contact our office at lifelonglearning@wfu.edu for discount code.
Eliot Gardiner, "Bach in the Castle of Heaven" (Vintage);
David Schulenberg, "Bach" (Oxford University Press – Master Musicians series).
Russell Stinson is Emeritus Professor of Music at Lyon College (Batesville, Arkansas) and Director of Music at St. Paul's Episcopal Church, Wilkesboro, North Carolina. He has also served on the faculties of Stony Brook University, the University of Louisville, the University of Michigan, and the University of North Carolina School of the Arts. His many publications on the music of J. S. Bach include five books published by Oxford University Press. His latest book, "The Afterlife of Bach's Organ Works: Their Reception from the Nineteenth Century to the Present," will be published by OUP this fall.
---
What's all the Shouting About? – The Il trovatore edition -class completed
Presented in-person by Jamie Allbritten
Wednesdays, 10 am-noon
September 20- October 25, 2023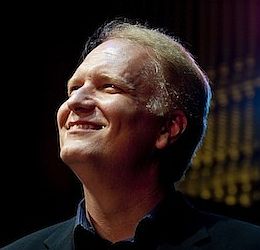 "…the bolder he is, the happier it will make me"
So wrote Verdi of his librettist in the hopes that he would have a truly extraordinary story to set to music. His wishes were granted, and Il trovatore would go on to become one of Verdi's most performed, recorded and beloved operas. Learn about this opera and the difficult birth of this masterpiece as you prepare to see Piedmont Opera's October production. Students, you will be invited to Piedmont Opera's Student Night performance of Il trovatore as part of the class.
Jamie Allbritten is marking his 20th year as Artistic Director at Piedmont Opera this Fall. He is also on the Fletcher Opera Institute faculty at the UNC School of the Arts. Holding those two positions, Allbritten has led hundreds of operatic performances in Winston Salem. As an Arts Educator, he has won the UNCSA Excellence in Teaching award three times, the Kenan Institute Class Act in Teaching Excellence, and the Arts Council of Winston Salem/Forsyth County Arts Education Excellence Award.
---
History of Reconstructing Societies: Case Studies in Peacebuilding– class in session
Presented in-person by Joseph Ross
Mondays, 2-4pm
October 2- November 6, 2023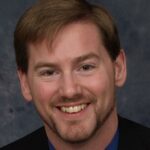 War Tribunals and other judicial mechanisms are meant to reestablish a society after war, civil upheaval, and large-scale human rights violations. A country's transition from war to stability, and in many cases from authoritarianism to democracy, is often fraught with controversy, as the road to peace is seldom easy. This course explores numerous case studies since World War I to better understand how a one-size-fits-all approach to transitional justice is deeply flawed and why historical and cultural context is essential to secure lasting tranquility between warring factions. The class will cover:
1. Before 1945
2. Germany: After Hitler
3. Japan: US Occupation
4. Yugoslavia: War and "Ethnic Cleansing"
5. Rwanda: Atrocity and Genocide
6. Since 1998

Joseph A. Ross studied history and philosophy at Western Carolina University and earned his M.A. and Ph.D. from UNC Greensboro. Ross started teaching introductory-level college history courses in 2007 to help students better understand the modern challenges facing the U.S., Europe, and Asia. Over time, as his interests became more interdisciplinary, Ross began developing courses on critical thinking and "fake news," gun rights vs. gun regulations in America, the philosophical and moral justifications for going to war, and the development of international law and global justice. He is most passionate about human rights, transitional justice, and the Nuremberg War Crimes Trial. A firm believer in sharing knowledge with a broad audience, Ross has partnered with community organizations throughout the state to bring educational programming to North Carolinians, most recently serving as a Road Scholar with the North Carolina Humanities Council to present "Judging Nazis: John Parker's Nuremberg Journey."
---
Mayhem and Magic: The Soviet Masterpiece The Master and Margarita– Class in session
Presented in person by Tom Phillips
Thursdays, 10am-noon
October 26 (skip November 23) – December 7, 2023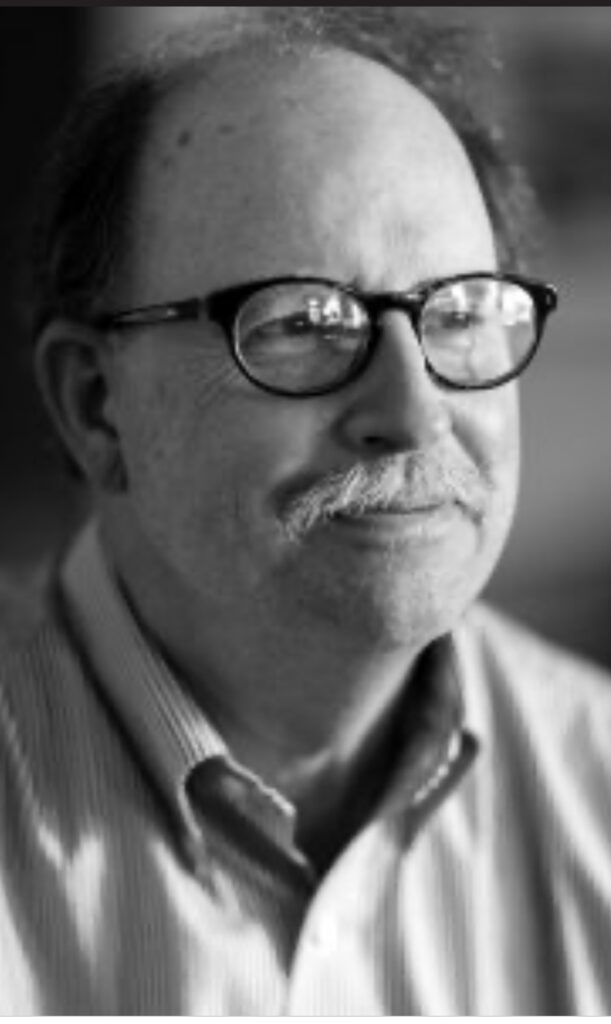 What happens when the Devil shows up — literally — in late 1930's Moscow to wreak mayhem and teach bureaucrats lessons? How do writers, actors, artists, and liberal souls survive and express themselves in a totality of one state, one voice, one version of reality? One of the great novels of the 20th c, the posthumous masterpiece The Master and Margarita takes the reader into the topsy turvy world of Soviet literary and cultural life. A work by turns scabrously funny, gut-wrenchingly poignant, and magically real (and really magical), Margarita is the masterwork of suppressed Soviet dramatist, novelist, and critic Mikhail Bulgakov, who, like his compatriot Dmitri Shostakovich, suffered under Stalinist constraints to craft (and have published or performed) work of honest personal reflection. The Master and Margarita is a challenging and memorable work; most of all it is a remarkably fun piece of serious literature. We will take six weeks as a group to read through and examine the novel and its context.
Book List: The Master and Margarita by Mikhail Bulgakov may be available for purchased locally at Bookmarks https://www.bookmarksnc.org/lifelong-learning . Contact our office at lifelonglearning@wfu.edu for discount code.
Or at Amazon: https://a.co/d/hb6B99F
Suggested/preferred text is the Pevear and Volokhonsky translation.
Tom Phillips taught and administered at Wake Forest for over forty years. He holds degrees in English from Wake Forest and UNC-Chapel Hill. He taught courses in areas of interest including the British and continental novel, novel to film, and ethics in literature. Among other good fortunes he was privileged to teach six semesters and one summer at the Wake Forest overseas houses and related programs.
---

History of the Book: The Lives and Afterlives of your Favorite Books– class in session
Presented in-person by Megan Mulder
Tuesday, 2-4pm
October 31- December 5, 2023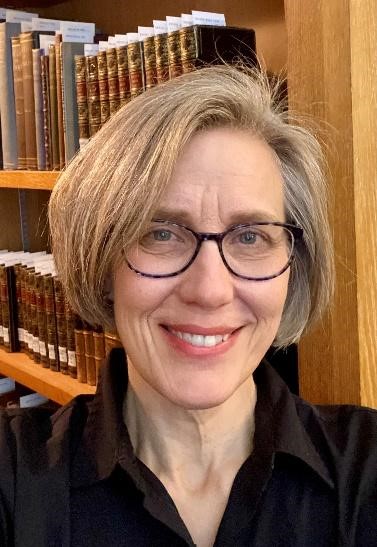 We often think of books as just containers for texts. But books themselves are artifacts with life histories of their own, which are often as fascinating as the narratives they contain. In this class we'll examine six classic works from the Wake Forest's Rare Books Collection, taking a deep dive into their biblio-biographies. How did these books come to exist? How were they influenced by their literary forebears, and what impact did they have on their own societies? And how have they been repackaged and reinterpreted for later generations? Along the way, we'll meet authors from Shakespeare to Galileo, Phillis Wheatley to Bram Stoker– as well as illustrators, publishers, booksellers, readers, and others who participated in the lives of these books and influenced the print culture of the last 500 years.
There are no required readings for this class, but participants will have the opportunity to view Wake Forest's copies of the books we discuss.
Megan Mulder is Special Collections Librarian and Curator of Rare Books at Wake Forest's Z. Smith Reynolds Library. She has an M.A. in English from the University of Virginia and an M.S. in Library and Information Science from the University of North Carolina at Chapel Hill. Introducing people to the fascinating world of book history is her favorite part of her work in the Special Collections & Archives
---

Intro to Social Dance– Class at capacity.
Email lifelonglearning@wfu.edu for waiting list.

Presented in-person by Adina Harper
Wednesday and Fridays, noon- 1:30pm
November 15 (skip Nov 24)- December 13, 2023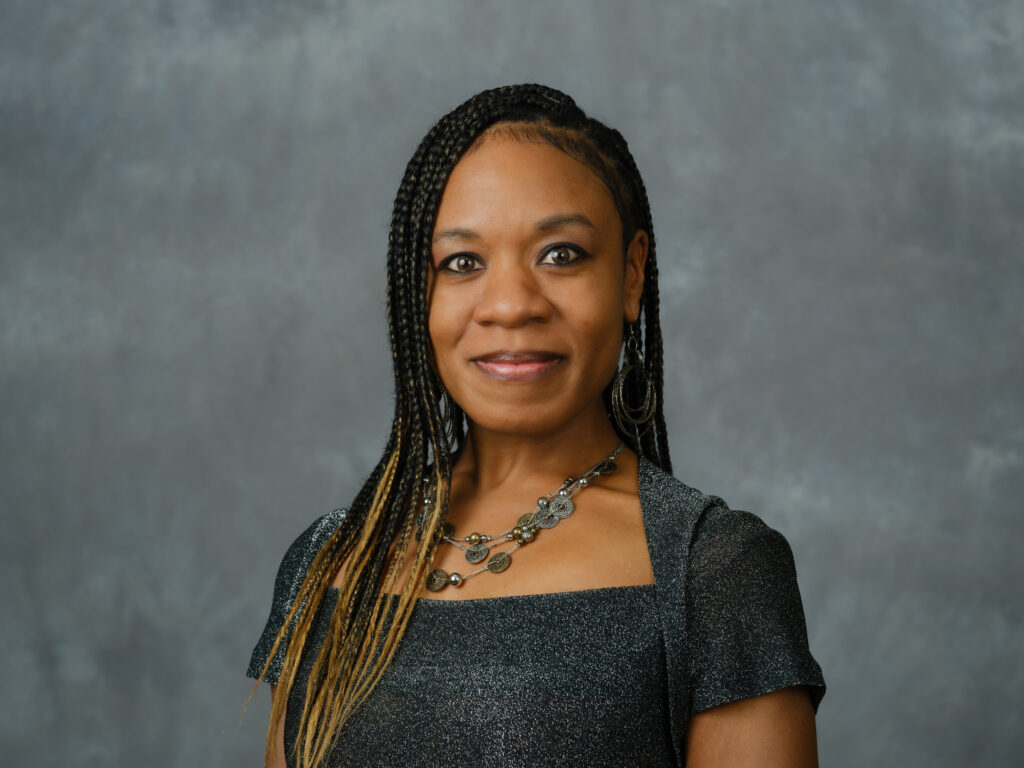 Science has now proven the benefits of Ballroom and Latin dancing to assist in brain health, overall physical health, as well as social health. The impact of the benefits of dance can be observed both immediately and long-term. Be empowered to become more active, social, healthy, and engaged with your abilities. Within this course, the basics of dancing will be introduced, which is sure to be a comfortable fit for those new to dance. All persons wear movement differently and will be respected as they widen their personal abilities. Music and rhythm identification will also be integral as you develop a skill that has real-world value. In addition, enjoy developing your understanding of: frame, posture, poise, dance positions, dance directions, floor craft, partnership/teamwork, leading & following, as well as creative expression. The course will cover the six foundational dances within Social Dance: Swing, Rumba, Cha-Cha, Foxtrot, Waltz, & Tango.
Adina Harper is an Adjunct in the Theatre and Dance Department, teaching the Social Dance program as well as being Coach of WFU's competitive Ballroom Team. Her background in Ballroom and Latin Dance spans over 25 years and includes working with nationally known studios and developing her own independent studio.
---
Summer 2023 Term- registration closed
---
The Remarkable Women of Early Salem-class complete
Presented by Michelle Hopkins Lawrence
Wednesdays, 10am- noon
June 14 – July 19, 2023
---
Science of the Supernatural: Connections to
Psychology and Neuroscience-class complete
Presented by Melissa Maffeo
Tuesdays and Thursdays, 1pm – 3pm
June 20 (skip July 4) – July 11, 2023
---
Campaign Messaging and Democracy. A Political Excursion Through The Lens of Political Advertising- class complete
Presented by Allan Louden
Thursdays, 11am- 1pm, * lunch and learn. Drinks provided
July 13– August 17, 2023
Fee Schedule
2023 Lifelong Learning class registration fees
We are happy to share our fees for 2023! We have expanded our discounted fees to not only include WFU Retirees, Faculty, Staff and Alumni but also to include First Time Participants, Multi-Registration and Guest fees. If you have any questions, feel free to contact our office at lifelonglearning@wfu.edu or call 336-758-5232.
General Attendee Fee- $175 per class. For those who are taking only one class per term and do not qualify for the WFU discount.
WFU Retiree, Staff, Faculty and Alumni Fee -$160 per class. For those WFU affiliates who are only taking one class per term.
First Time Participant Fee- $150 per class. For those who have not taken a Lifelong class before or it has been more than 2 years since your last class.
Multi-registration/Guest Fee- $150 per class. For those taking more than one class per term or registering a guest.
---
---