Main Content
Spring Registration – Click Here
Spring 2021 Class Schedule
"Rediscovering the Second World War",
presented by Chuck Thomas
Class is full. Email Lifelonglearning@nullwfu.edu to be added to waitlist.
January 19, 26 and February 2, 9,16,23, 2021
Tuesdays, 6-7:30pm, via Zoom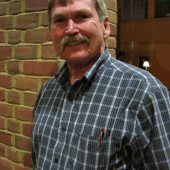 The Second World War was the largest, costliest, and most globally expansive struggle in human history.  It was a war which touched all the continents of the world except Antarctica and which radically transformed the fortunes of belligerent and neutral countries alike. It began and ended with decisions, ranging from those made by statesmen and soldiers regarding grand strategy to those made by common soldiers, sailors, and civilians regarding how they could do their individual jobs. Using a narrative format that emphasizes the role of decision making at multiple levels—strategic, operational, tactical, and personal–, the course will follow the broad outlines of the war. It begins with a brief survey of the prewar diplomacy that resulted in the division of the world between powers seeking to uphold the results of the First World War, those actively seeking to undo it, and those stuck awkwardly in the middle.  It will continue with a description of the spectacular rise of the Axis powers, Germany, Japan, and Italy, followed by an analysis of the crucial turning points in 1942 and 1943 that decisively turned the tide in the favor of the Allies. The specific American contribution to the Allied resurgence, both at home and at the fighting fronts, will comprise the fourth area for analysis. Two final sessions will look at the tumultuous end to the war and its seismic aftermath.
Charles S. Thomas is Emeritus Professor of History at Georgia Southern University and Part-time Professor of History at Wake Forest University. He is a specialist in the two world wars of the twentieth century. Dr. Thomas's previous courses in the Lifelong Learning Program (World War I and the Interwar Years) have been extremely well-received, and he is repeating his World War II class for us by popular demand.
"Fairy Tales: From the Grimms to Disney and Beyond" , presented by Molly Knight
Registration is currently closed. Email Lifelonglearning@nullwfu.edu to be added to waitlist.
February 11, 18, 25 and March 4, 11, 18, 2021
Thursdays 3-4:30pm, via Zoom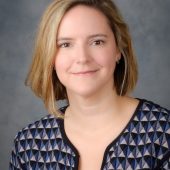 In this course, we will ponder the murky origins of classic fairy tales, from hearthside oral traditions to the printed page. We'll dive into the story of the Grimm brothers themselves, as well as their most important sources. We'll get to know Hans Christian Andersen and his literary tales. And we'll explore the many possible meanings of the tales and the ways in which they've been used and interpreted in global popular culture. Witches, princesses, beasts, and heroes welcome.
Readings are only recommended.  No homework or reading is ever required for any Lifelong Learning class. The actual tales that will be discussed are readily available on the internet for free.  The instructor will be providing links during the class.
For those who wish to purchase books, Below are a couple of the instructor's favorites:
-The Original Folk and Fairy Tales of the Brothers Grimm: The Complete First Edition, ed/trans Jack Zipes, 978-0691160597
-The Annotated Brothers Grimm, ed. Maria Tatar, 978-0393088861
-Hans Christian Andersen Fairy Tales, Penguin Classics Deluxe Edition trans. Tiina Nunnally, 978-0143039525
-The Annotated Hans Christian Andersen, ed. Maria Tatar, 978-0393060812
And for "further reading" beyond the tales themselves, here are a couple of titles:
-The Hard Facts of the Grimms' Fairy Tales, by Maria Tatar, 978-0691182995
-Clever Maids: The Secret History of the Grimm Fairy Tales, by Valerie Paradiz, 978-0738209173
Molly Knight is Assistant Teaching Professor of German and has been at Wake Forest since 2011.  Her teaching and research areas include contemporary German literature and popular culture, film, and gender studies.
"Carolina in my Mind: Music of North Carolina", presented by Kate Storhoff
March 1, 8, 15, 22, 29 and April 5, 2021
Mondays, 6-7:30pm, via Zoom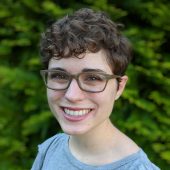 What does North Carolina sound like? This course explores the music of North Carolina, primarily focusing on the blues, jazz, folk, bluegrass, country, and other popular music of the twentieth century. From the iconic guitar-picking of the Piedmont blues to the funky grooves of the Kinston musicians who helped shape James Brown's sound, we will discuss this music in the context of race, gender, and other social issues. We will explore how North Carolina has shaped the sound of several of the most iconic musicians of the twentieth century, including Etta Baker, John Coltrane, Earl Scruggs, Nina Simone, James Taylor, and Link Wray, and discover how their legacy lives on in the music of contemporary artists from Rhiannon Giddens to Mandolin Orange.
Readings are only recommended.  No homework or reading is ever required for any Lifelong Learning class.
Step It Up and Go, by David Menconi
The Story of North Carolina Popular Music, from Blind Boy Fuller and Doc Watson to Nina Simone and Superchunk
Kate Storhoff is a musicologist studying American music, primarily the culture of bands and wind ensembles. She teaches as adjunct faculty at Wake Forest University and the University of North Carolina School of the Arts and works full-time at Bookmarks. Previously Kate was a Visiting Assistant Professor of Music at Wake Forest University in 2018-2019, where she taught music theory, music history, and American music. 
"The Bible and the Ancient Near East", presented by Neal Walls
April 12, 19, 26 and May 3, 10, 17, 2021
Mondays, 10:30am-noon, via Zoom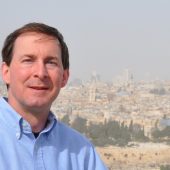 Set between the ancient empires of Babylon and Egypt, ancient Israel was shaped by and shared in the long histories, literatures, and religious systems of its cultural context. This lecture series will examine Israelite history (c. 1200 to 100 BCE) as it developed from tribal origins, through monarchical kingdoms, destruction and exile, to an eventual return and rebuilding of the Jewish community. The impact and influences of Egyptian, Babylonian, Persian, and Hellenistic empires on the development of Jewish history and religion will be considered, as well as the relationship between biblical writings and other ancient Near Eastern religious literatures.
Neal Walls is a scholar of the Hebrew Bible and related ancient Near Eastern texts, Dr. Walls is fascinated by the breadth, depth, and complexity of Old Testament literature. He is the author of two books, The Goddess Anat in Ugaritic Myth and Desire, Discord and Death: Approaches to Ancient Near Eastern Myth, and the editor of a book on divine images. Dr. Walls has previously taught Lifelong Learning classes on the City of Jerusalem, the Old Testament and on Demons and Angels. He is currently engaged in research on topics in ancient Near Eastern mythology and Genesis 1-11, and enjoys leading pilgrimages and travel programs in the Middle East and Africa.
"More Fun than a Yacht: Model Farms and Country Estates in the Early Twentieth Century", presented by Phil Archer
April 16, 23, 30 and May 7, 14, 21, 2021
Fridays, 2-3:30pm, via Zoom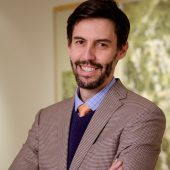 Today's tycoons and financiers spend fortunes on private islands and spaceflight companies; those of a century ago escaped to grand estates in the country, made more accessible by rail lines and the automobile. Their palatial properties harked back to a tradition of Anglo-Irish country houses and American colonial plantations, with extensive pleasure grounds, landscaped parks. and farming operations seen as necessary but secondary — the less seen, or smelled, the better. But in some notable cases, like Reynolda, the farming complexes were aesthetic showplaces and scientifically-advanced agricultural experiment stations. Katharine Smith Reynolds in North Carolina, author Jack London in California, and collector and horticulturist Henry Francis du Pont in Delaware were among the builders of elaborate, status-confirming farms that were entwined with larger progressive causes of updating agricultural practices and elevating rural life above the benighted drudgery of traditional farming. This course will explore commonalities between the estates, the interrelations of their owners, and the fates of properties once planned and developed as idealized farms, fitted with palaces for pigs and condominiums for cows.
Phil Archer is Betsy Main Babcock Deputy Director at Reynolda House Museum of American Art, where he has worked since 1997. He oversees the museum's curatorial, program, education, archives, and collections departments. In 2016, Archer was recognized by the Southeastern Museum Conference with its annual Outstanding Services to the Museum Profession Award. He represented Reynolda House during the design and construction of the Babcock Wing, completed in 2005, and co-directed an interpretation program of the historic site in 2003-05. In 2016-2018, he directed an expanded interpretation project resulting in a mobile app that encompasses the estate's grounds, art collections, and archives. The project was funded by The Institute of Museum and Library Services (IMLS) and received a Gold Medal in Technology from the Southeastern Museum Conference. He attended Wake Forest University and returned for a Master's in Business Administration in 2006. Hobbies include gardening and carving miniature replicas of classical temples in walnut and mahogany.
On-line Fee Schedule:
$175 per online course/$160 per online for WFU Retiree, Graduate, Staff.
Spring Registration – Click Here
Contact Us
If you have questions about the Lifelong Learning program, please contact us so we can help you!
Lifelong Learning
Wake Forest University
P.O. Box 6103
Winston-Salem, NC 27109
336.758.5232
lifelonglearning@wfu.edu