Summer 2023 Term
---
The Remarkable Women of Early Salem
Presented by Michelle Hopkins Lawrence
Wednesdays, 10am- noon
June 14 – July 19, 2023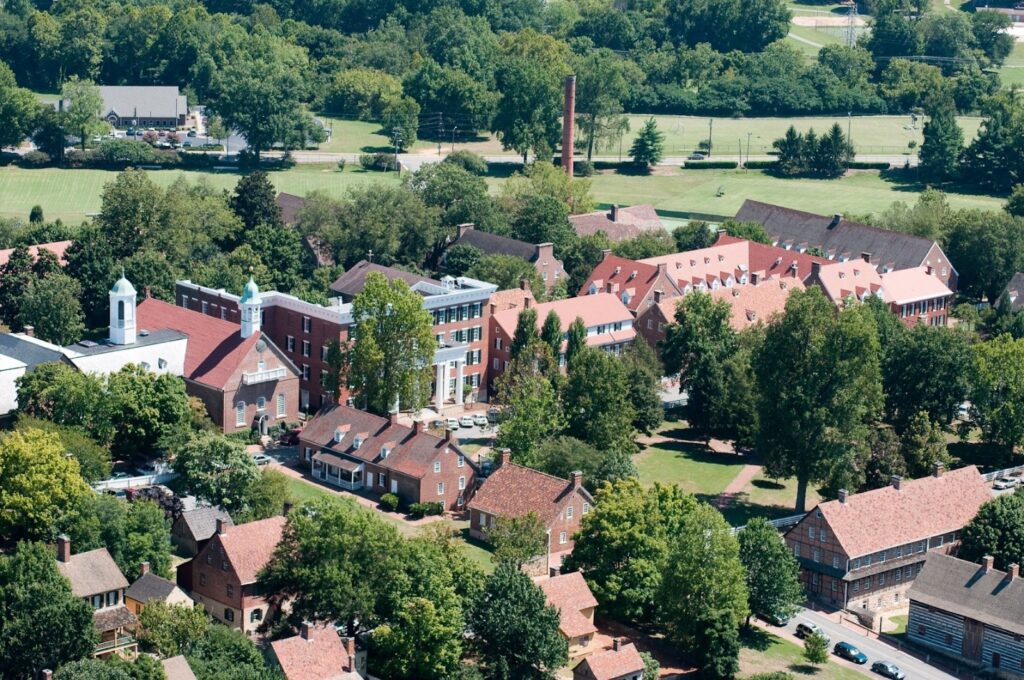 This course will cover the early history of the Moravian town of Salem, NC and the girl's school which ultimately became Salem Academy and College. Focusing on the German Moravian women who played an important role in the history of the town. These women left family behind in Pennsylvania to help create a new community in North Carolina. They were motivated by faith in what they believed was God's will and a desire to serve. Particular attention will be paid to the early teachers and students in the town's school for girls including the experiences of African American and Cherokee Moravians as part of the Moravian community of Salem.
Michelle Hopkins Lawrence has taught at Salem Academy and College since 2015. A graduate of Princeton University and The University of North Carolina at Chapel Hill, she has worked in private and public school classrooms for over 25 years and currently teaches both high school and college courses in history and women's studies at Salem Academy and College in Winston Salem, NC.
Suggested reading: While no reading is ever required for a Lifelong Learning class your instructor has recommend two books to enhance your class experience.
2021 reprint of Frances Griffin's Less Time for Meddling: A History of Salem Academy and College 1772–1866. This Book can be purchased on first day of class. $35 cash or check made out to Salem Academy and College
Jon Sensbach A Separate Canaan: The Making of an Afro-Moravian World in North Carolina
---
Science of the Supernatural: Connections to
Psychology and Neuroscience
Presented by Melissa Maffeo
Tuesdays and Thursdays, 1pm – 3pm
June 20 (skip July 4) – July 11, 2023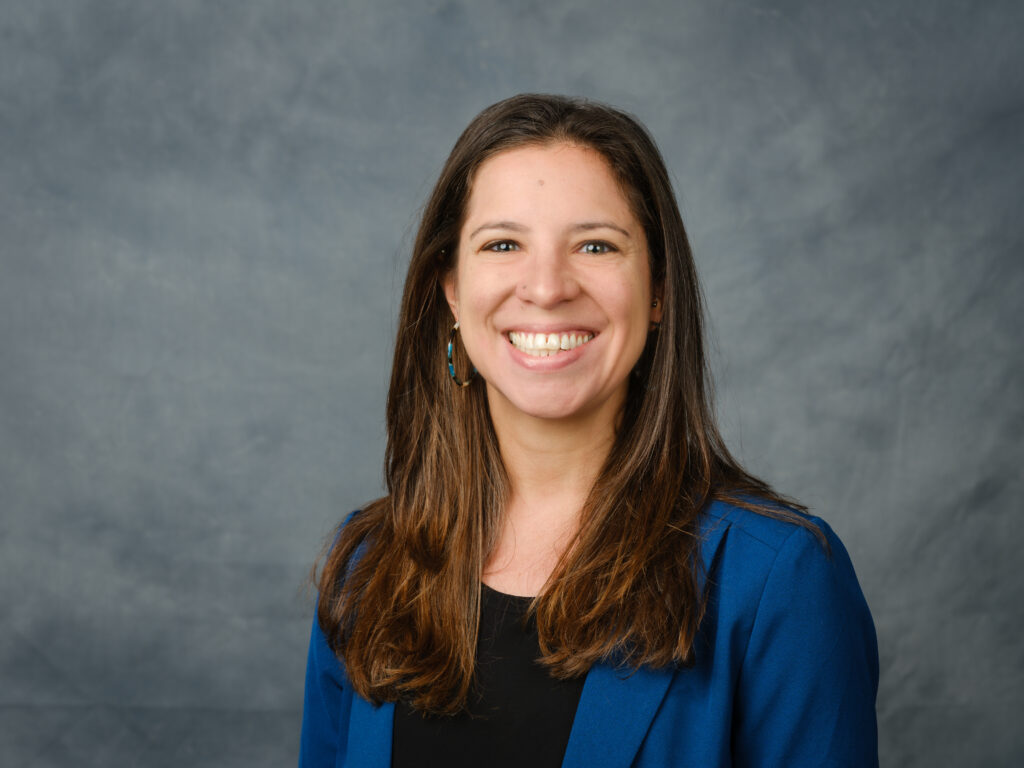 According to a 2005 Gallup survey, about three in four Americans hold at least one paranormal belief. 41% of Americans believe in extrasensory perception. 37% believe that houses can be haunted. 32% believe that ghosts can return to certain places. Widespread belief in the supernatural allows us to ask very interesting questions in the fields of Psychology and Neuroscience. Are there individual differences that lead a person to have stronger paranormal beliefs? Are there any brain differences between alleged psychics and non-psychic individuals? What happens inside our brain when we experience a paranormal perception? Could paranormal activity possibly be real? In this class, we'll explore the paranormal, and in doing so, learn about the human brain.
While readings are never required, Dr. Maffeo will provide electronic files of references to anyone interested in reading more.
Dr. Melissa Maffeo is an Associate Teaching Professor in the Department of Psychology. Her background in Psychology and Neuroscience, and her fascination in the paranormal, allows her to explore the ways our brains respond to the world around us to give us different experiences.

---
---
Spring 2023 Term Registration closed.
A Law Professor Reads the News: Contemporary Issues in Constitutional Law – Registration closed. Class complete.
Presented by Steve Virgil
Tuesdays 6pm – 7:30pm, presented via Zoom
January 31 – March 7, 2023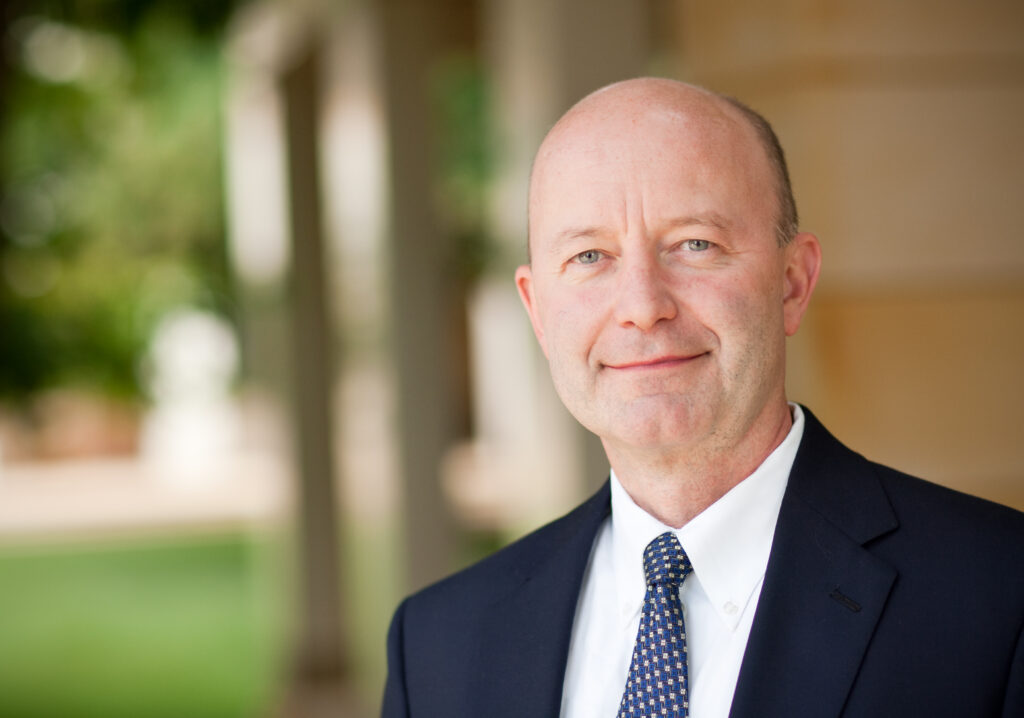 This course explores cases in the Supreme Court's current term. Questions regarding due process, free speech, gun rights, affirmative action, separation of power, scope of federal power, among other topics populate the Court's current docket. Before looking at the current cases decided this term, we will examine the historical precedent that sets the stage for an excited, perhaps unnerving, future for democracy and the rule of law.
Steve Virgil is the Executive Director of Experiential Education and formerly served as founding Director of the Law School's Community Law Clinic and Clinical Professor. He has practiced law for nearly 20 years with an emphasis on community economic development and the nonprofit sector. His clients include nonprofit organizations of all sizes and scope, from neighborhood associations to major private foundations and he maintains an active pro bono public interest litigation practice. He teaches courses on community economic development, poverty and the nonprofit sector. Virgil also served as the founding Director of the Institute for Public Engagement at Wake Forest University; a university-wide institute that promotes community-based participatory research and engaged teaching across Wake Forest University. Prior to joining Wake Forest, Virgil taught at another law school for several years and practiced law in Cleveland, Ohio and Omaha, NE. He clerked for the Honorable George W. White, Chief Judge, U.S. District Court, Northern District of Ohio, is a former legal aid lawyer, an Equal Justice Fellow and a recipient of the Branch award
---
Art & Its Audiences: Great Works of Art from the Viewer's Perspective–Registration closed. Class complete.
Presented by Bernadine Barnes
Thursdays 10am- Noon
February 16 – March 23, 2023
*class presented in-person, WFU Brookstown campus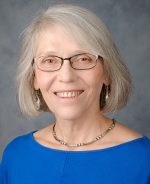 In this course, we will focus on how monuments and artworks were seen and used by people who lived in the times they were made. Each week we will look closely at selected works of art from the classical, medieval, and early modern periods. Some of these works—like the Parthenon, the Sistine Chapel, or Bernini's sculpture—may be familiar; others like medieval devotional objects, less so. In all cases, we will try to see these works from the point of view of men and women living at the time.
Bernadine Barnes was professor of Renaissance art history at Wake Forest University for more than 30 years. She is interested in how contemporary audiences of differing genders or social groups gain access to works of art and how contemporary viewers respond to images. She has a special interest in the history of prints and has contributed essays to exhibition catalogs published by the National Gallery in Washington and Stanford University; she has also worked with students to curate nine exhibits at Wake Forest's Hanes Art Gallery. She has written four books including, Michelangelo in Print (Ashgate, 2010) and most recently, Michelangelo and the Viewer in his Time (Reaktion, 2018).
---
DNA-From Life to Death and Everything in Between – Registration closed. Class Complete
lifelonglearning@wfu.edu regarding waiting list.
Presented by Steve Mizel
Tuesday 10am – noon
March 7 – April 11, 2023
*class presented in-person, WFU Brookstown campus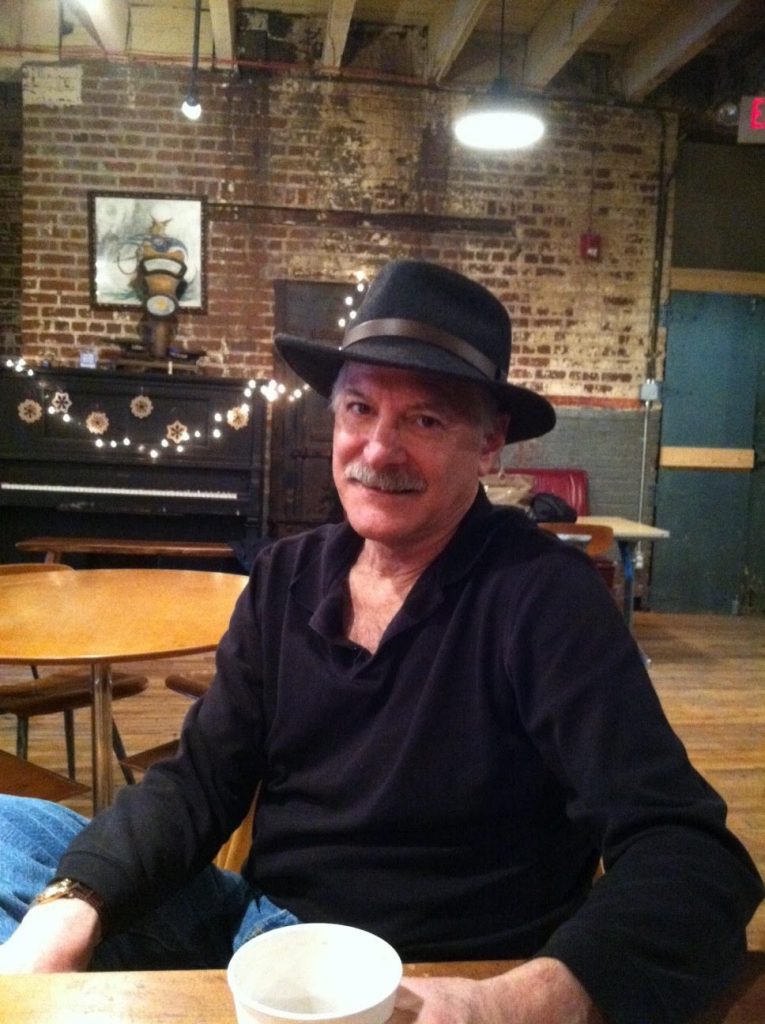 This course focuses on the nature of DNA, the hereditary substance that plays a fundamental role in determining every aspect of what we look like, how well our brain and organs work, and what diseases we are at risk of developing. We will discuss advances in DNA science that have allowed researchers to understand the role of DNA in evolution; to manipulate DNA to develop new drugs and vaccines; to fix faulty genes; and even to seriously consider the possible creation of designer babies–a subject with substantial ethical issues. This course, like all of the science courses I have taught for the WFU Lifelong Learning Program, is designed for students with no background in science, i.e., don't be afraid that you won't be able to understand the material! In my courses, nobody goes home confused.
Steve Mizel received his undergraduate degree from the University of California, Berkely in 1969 and his PhD in pharmacology from Stanford University School of Medicine in 1973. After postdoctoral fellowships in developmental biology, Dr. Mizel shifted his research interests to immunology and joined the research staff of the NIH. In 1985, Dr. Mizel was appointed Chair of the Department of Microbiology & Immunology at Wake Forest University School of Medicine. He held that position until 2005 when he stepped down to commit all of his efforts to the clinical development of a vaccine that he developed. In addition to his research and medical school teaching, Dr. Mizel has had a long record of bringing biomedical knowledge to lay audiences. His book on the immune system (In Self Defense) was published in English, French, German, Italian and Japanese. In addition, Dr. Mizel worked with a producer from the Westinghouse network of tv stations (107 stations) on a show that focused on the immune system (Dr. Mizel appeared on camera speaking about the immune system at the 50-yard line of the WFU football stadium. Beginning in 2018, Dr. Mizel has taught WFU Lifelong Learning courses on the immune system, addiction, and the brain. His new course focuses on DNA in all its wonder and mystery. Currently, Dr. Mizel spends most of his time in his art studio
---
Religion and Politics in American Life–Registration closed. Class in session.
Presented by John Senior
Fridays 1pm – 3pm
March 17 (skip March 31 & April 7) – May 5, 2023
*class presented in-person, WFU Brookstown campus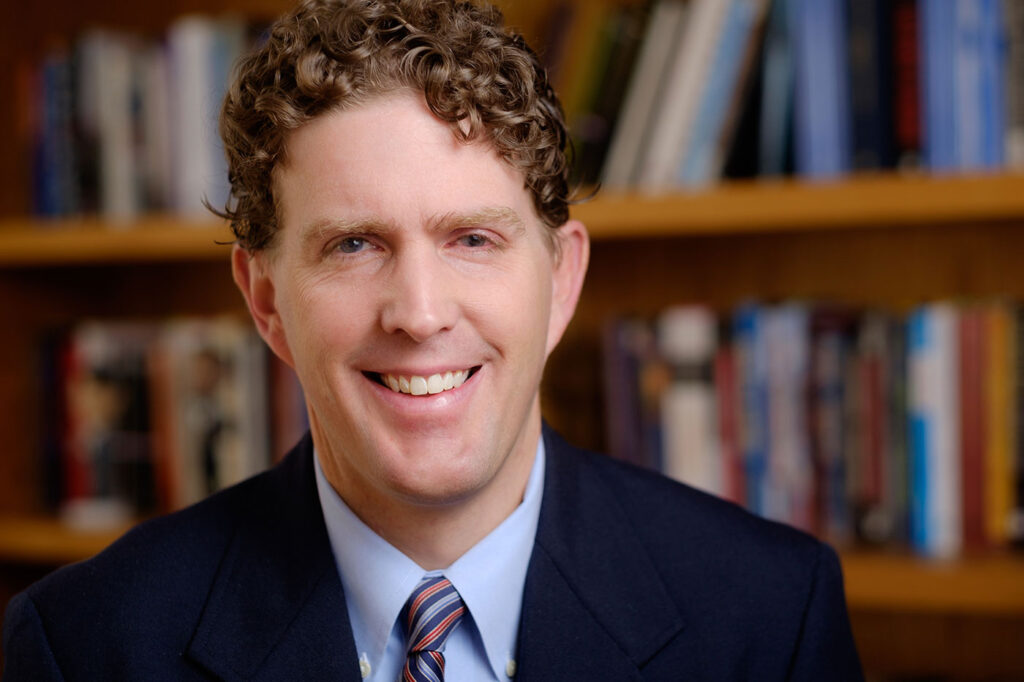 American politics is never merely a debate about policy proposals and political platforms. Rather, American politics has always been an extended public argument about the possibility that this particular collection of individuals can be a community bound together by a common identity and sense of purpose. And yet this public, political drama has always been fraught with paradox. Violent and systematic exploitation and marginalization of communities of color, women, Native Americans, religious and ethnic minorities, LGBTQ communities, and others, both buoy and belie claims of divine election. An ancient desire for moral purity is both nourished by and at odds with modern institutions that are agnostic about whose good life is best. Individualistic, capitalist acquisitiveness both sustains and undermines a yearning for collective purpose. Secularizing and politicizing forces both animate and undercut public religious expression. This course dives deeply into these paradoxes, clarifying what this drama is all about, and what it all says about our current political season.
John Senior directs the School of Divinity's Art of Ministry program, which includes its field education curriculum. His research and teaching focus on pastoral formation for ministry, field-based learning, ministry leadership in both ecclesial and public settings, and the role of theological education in preparing leaders for a wide variety of institutional contexts. Trained in Christian ethics and the sociology of religion, Senior is also interested in political theology and ethics and earth-centered approaches to ministry and the moral life. He is the author of A Theology of Political Vocation: Christian Life and Public Office (Baylor University Press, 2015) and is currently working on a book project on emerging patterns and practices of leadership in ministry. Senior is an ordained Teaching Elder in the Presbyterian Church (USA). Education AB, Bowdoin College; MDiv, Harvard Divinity School; PhD., Emory University
---
The Book of Revelation: Historical Explorations-Registration closed. Class in session.
Presented by Katherine Shaner
Wednesdays 3pm – 5pm
April 5 – May 10,2023
*class presented in-person, WFU Brookstown campus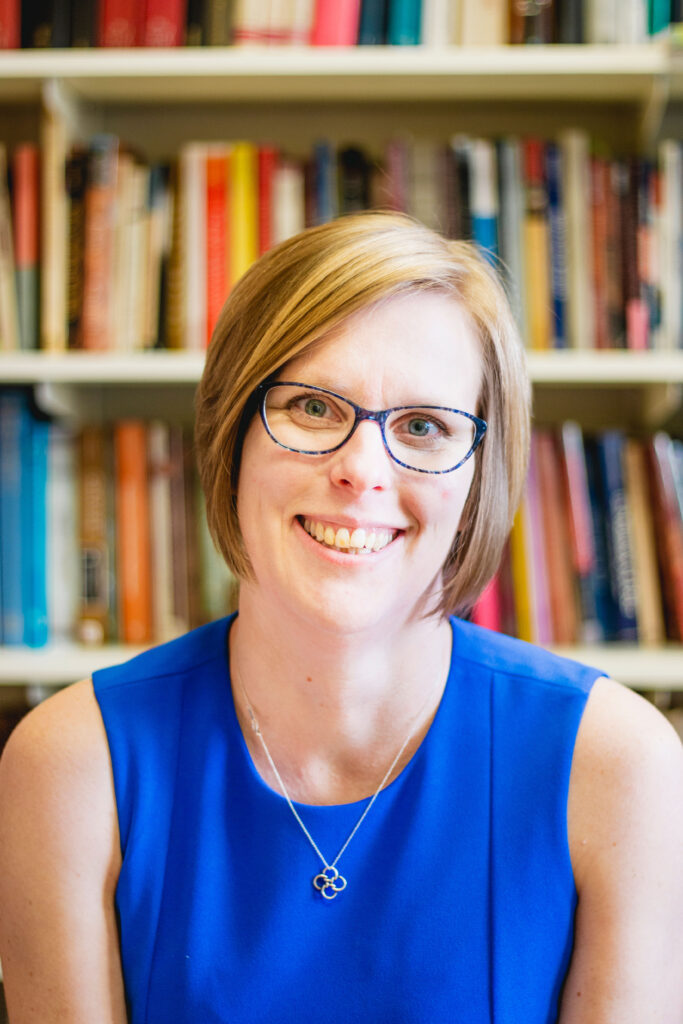 From visions of heavenly worship to visions of a renewed creation, from fantasmic monsters to epic battles, the book of Revelation remains one of the most enigmatic texts in the Christian scriptural canon. This course will explore the historical context of the biblical book of Revelation, other ancient apocalyptic texts, political uses of apocalyptic thinking, and artwork associated with the book of Revelation.
In classrooms, in faith communities, in the public square, Katherine Shaner challenges leaders to listen for the voices of people who are usually left out of the stories in our biblical texts and in our histories of justice. She works with archaeological materials from modern-day Turkey, Greece, and Israel to help better understand the full context of the earliest Christian communities. She teaches courses across the New Testament and early Christian history that explore the theological, social, and political implications of biblical interpretation for contemporary communities. Throughout her teaching and scholarship she examines the intersections of race, class, and gender as well as the ethics of contemporary biblical interpretation. Her course offerings include Women and Slaves in Early Christianity, Multicultural Biblical Interpretation, The Material World of the New Testament, Revelation, and introductory courses. Shaner's book, Enslaved Leadership in Early Christianity (Oxford University Press, 2018), challenges readers to re-think common perceptions about how enslaved persons participated in early Christian communities. She is an ordained pastor in the Evangelical Lutheran Church in America (ELCA) and is a regular guest preacher and presider. Education: BA, Luther College; MDiv, Harvard Divinity School; Certificate of Studies, Lutheran School of Theology at Chicago; ThD, Harvard Divinity School
---
In the Wake: The Literature of Hurricane Katrina-Registration closed. Class in session.
Presented by Rian Bowie
Mondays 1pm – 3pm
April 10 – May 15,2023
*class presented in-person, WFU Brookstown campus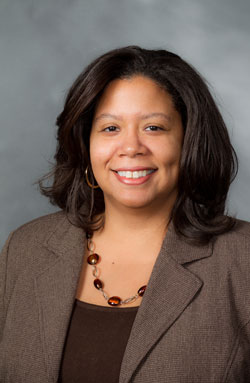 We will read and discuss visual, literary, and historical materials that illustrate the character and complexity of the Gulf Region, especially New Orleans, prior to and after the advent of Hurricane Katrina. Artists, intellectuals, and journalists, alongside everyday citizens, produced texts that provoke empathy and invite interrogation about the events that unfolded across the Gulf region in 2006. The texts that we will discuss coalesce around questions of belonging and alienation in relation to the beloved, albeit historically fraught and culturally diverse, region.
Book List: While no reading is ever required for a Lifelong Learning class your instructor recommended the following books to enhance your class experience. Books can be purchased locally at Bookmarks or at https://www.bookmarksnc.org/lifelong-learning. Contact our office at lifelonglearning@wfu.edu for discount code.
Beyond Katrina; A Meditation on the Mississippi Gulf Coast by Natasha Trethewey,
Voices Rising: Stories from the Katrina Narrative Project
Dr. Rian Bowie is an Associate Teaching Professor of English with expertise in Nineteenth-Century African-American Literature. She has taught courses about Nineteenth, Twentieth, and Twentieth-First century American literary fiction. A native of the Gulf Region, her course about Hurricane Katrina is informed by both personal experiences and writings about the Gulf Region before, during, and after that tumultuous event.
---
Fee Schedule
NEW 2023 Lifelong Learning class registration fees
We are happy to share our updated fees for 2023! We have expanded our discounted fees to not only include WFU Retirees, Faculty, Staff and Alumni but also to include First Time Participants, Multi-Registration and Guest fees. If you have any questions, feel free to contact our office at lifelonglearning@wfu.edu or call 336-758-5232.
General Attendee Fee- $175 per class. For those who are taking only one class per term and do not qualify for the WFU discount.
WFU Retiree, Staff, Faculty and Alumni Fee -$160 per class. For those WFU affiliates who are only taking one class per term.
First Time Participant Fee- $150 per class. For those who have not taken a Lifelong class before or it has been more than 2 years since your last class.
Multi-registration/Guest Fee- $150 per class. For those taking more than one class per term or registering a guest.
---
---