Main Content
Registration is now open for the Fall 2020 term
Click here!

"The Science of COVID-19",  presented by Megan Rudock
***Class Cancelled-refunds will be issued***
October 5, 12, 19, 26, 2020
Mondays, 4 pm – 5:30 pm,  via Zoom
Have you ever wondered what exactly is a virus?  What does the Corona Virus look like?  Is it new?  How does COVID-19 differ from previous corona viruses?  What exactly does it mean when they say "contact tracing"?  Why don't antibiotics help?  What might a COVID vaccine look like?  Let's examine the current pandemic, compare it to previous pandemics and answer some questions we are all asking surrounding COVID-19.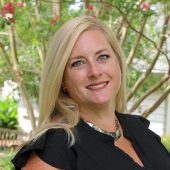 Dr. Megan Rudock earned her B.S. in Chemistry from the University of Georgia, her Ph.D. in Molecular Genetics and Genomics at the Wake Forest University School of Medicine, and spent 3 years as a Genetic Epidemiology Research Fellow in Public Health Sciences at Wake Forest.  She has been teaching in the WFU Chemistry Department since 2011.  Dr. Rudock is interested in comparing the effectiveness of discovery-based teaching methods, such as Process-Oriented Guided Inquiry Learning (POGIL) and Flipped Classroom models, with more traditional teaching methods in general chemistry courses.  She also does research in the Center for Precision Medicine at Wake Forest Baptist Health, where her group is investigating the relationship between blood serum metabolites as predictors of Heart Disease, Type 2 Diabetes, Chronic Kidney Disease and Cognitive Decline.
"Mis/Disinformation Online: What it is, why we believe it, and how we can be better online citizens",  presented by Rosalind Tedford and Hu Womack
Important News:  October 29th class postponed due to weather and power outages.  A make up class has been schedule for November 5th.  
**Registration closed.  Contact us to be waitlisted.**
October 8, 15, 22, 29, 2020
Thursdays, 6 pm – 7:30 pm, via Zoom
This four session course will cover the basics of how misinformation and disinformation spreads online, what makes us so susceptible to it, and how we can avoid being part of the problem. Along the way we will look at some case studies, including mis/disinformation about the Coronavirus, the 2016 and 2020 elections, and the vaccine debate. We will equip participants with tools they can use to create better information habits and technologies that can smooth the way. A variety of readings, podcasts, and videos will help provide context and examples for what we know will be great discussions!
This course will have similar information from previous classes, with some updated news etc.  Feel free to register again for a more in depth course.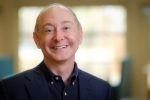 Hu Womack is an Instruction and Outreach Librarian in the Z. Smith Reynolds Library at Wake Forest University. He graduated from Wake Forest University in 1990 with a BA in English and Studio Art, earned an MBA from Wake in 2000, and completed the MLIS program at UNC-Greensboro in 2008. Hu has recently taught "Social Sciences Research.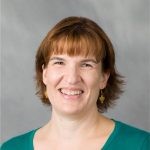 Rosalind Tedford is the Director for Research and Instruction in the Z. Smith Reynolds Library at Wake Forest University. She is a lifelong Deacon and has a BA in Psychology and English (1991) and a MA in English (1994) from Wake Forest University and an MLIS from UNC-Greensboro (1998). She is a news junkie and has recently taught a "Fake News and Fact Checking" class with Hu Womack.
"China and the End of Pax Americana?",  presented by Neil DeVotta
**Registration closed.  Contact us to be waitlisted.**
October 14, 21, 28 & November 4,11, 18, 2020
Wednesdays, 11 am – noon, via Zoom
The United States now officially rates China a "revisionist power," meaning it considers the country a rival that seeks to undermine American leadership in the world.  This class will discuss the reasons that have allowed China to challenge the United States for global dominance, what this means for the world from both democratic and geostrategic perspectives, and why or why not China stands to succeed.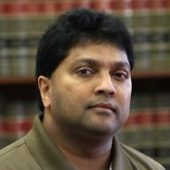 Dr. Neil DeVotta is a Professor in Politics and International Affairs at Wake Forest University.  His research interests include Asian security and politics, ethnoreligious nationalism, ethnic conflict resolution, and democratic transition and consolidation.  He is the author of Blowback: Linguistic Nationalism, Institutional Decay, and Ethnic Conflict in Sri Lanka and editor of Understanding Contemporary India (2nd edition) and An Introduction to South Asian Politics, in addition to authoring numerous articles.  He has also consulted for a number of organizations, including the United States Agency for International Development, Freedom House, and Bertelsmann Stiftung.
"Beethoven @ 250",  presented by David Levy
**Registration closed.  Contact us to be waitlisted.**
November 3, 5, 10, 12, 17 & 19, 2020
Tuesdays and Thursdays 3 pm – 4 pm, via Zoom
This class will explore the ongoing relevance and importance of Ludwig van Beethoven (1770-1827) and his music. The year 2020 marks the 250th Anniversary of the composer's birth, which, until the outbreak of the COVID-19 pendemic, had been engendering celebrations around the globe, including Winston-Salem's BTHVN Rocks W-S. The course will be led by internationally renowned Beethoven scholar, Dr. David B. Levy, Professor of Music at Wake Forest University. The course, through synchronous lectures and PowerPoint presentations and video clips, will include extensive listening and selected readings about the composer and the context in which he lived and worked.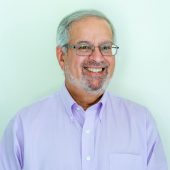 Dr. David Levy, BM, MA (Eastman), PhD/musicology (Rochester). NDEA Title IV fellow (1969-71), Deutsche Akademischer Austauschdienst fellow (1971-72) for study in Munich at Ludwig Maximillians Universität. NEH Summer Seminar at New York University (1988). Listed in Who's Who in American Music. Chair, WFU Department of Music (1994-2006). Program Director, Flow House, Vienna, 2009-2018. Associate Dean of the College for Faculty Governance (2013-2016). Winner of Donald O. Schoonmaker Faculty Prize for Community Service (2016).
"Racism and Anti-Racism in Mathematics and Statistics", presented by Sarah Raynor
**Registration closed.  Contact us to be waitlisted.**
November 2, 9, 16, (skip 23), 30 and December 7, 14, 2020
Mondays, 11 am – noon, via Zoom
In this course we will review ways in which math and stats have been used to further inequity in our country and to support systemic racism. This will be largely done through reading and discussion of the book Weapons of Math Destruction by Cathy O'Neil. We will also discuss possible responses to these issues and how math and stats can be used to further anti-racism as well. This course will be based on readings intended for a general audience and does NOT require any prior knowledge of mathematics and/or statistics.
Please note:  Readings are only recommended.  No homework or reading is ever required for any Lifelong Learning class.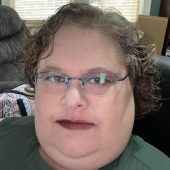 Prof. Sarah Raynor was born in New York, NY and has lived in various places before settling in Winston-Salem in 2004 to start her time at Wake Forest.  She graduated Summa Cum Laude from Yale University in 1998 with Exceptional Distinction in Mathematics and Distinction in Physics, and was elected to Phi Beta Kappa in her junior year at Yale.  She earned her PhD at the Massachusetts Institute of Technology in 2003 in Mathematics.  Her research specialty is mathematical physics, particularly studying the dynamics of wave motion in both water and modern physics settings.  Over the past several years she has become very interested in the interaction between mathematics and systemic racism and she is excited to discuss these topics further.
Fall 2020 On-line Fee Schedule:
$175 per online course/$160 per online for WFU Retiree, Graduate, Staff.  $800 discounted 5-online class fee.
Registration is now open for the Fall 2020 term
Click here!
Contact Us
If you have questions about the Lifelong Learning program, please contact us so we can help you!
Lifelong Learning
Wake Forest University
P.O. Box 6103
Winston-Salem, NC 27109
336.758.5232
lifelonglearning@wfu.edu