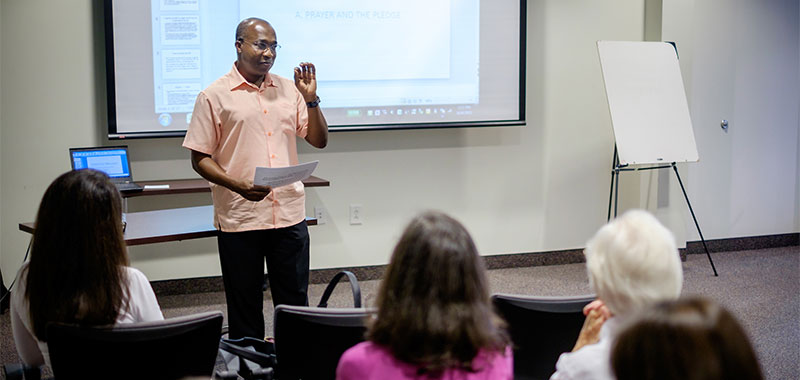 WFU Brookstown Campus
Address
200 Brookstown Avenue
Suite 302
Winston-Salem, NC 27101
Directions and Parking
200 Brookstown Ave is the address for the Brookstown Mill complex (housing the WFU Graduate School of Arts Science, Lifelong Learning Program, Brookstown Inn, and the Winston-Salem Visitors Center). Look for the entrance to the parking lot just past the main entrance to the Inn and Visitors Center. The entrance is between the inn and Meridian Restaurant. Turn into the parking lot, and proceed straight ahead and then to your left, in order to enter the parking lot at the rear of the building. You may park in any spots on the rear of the building. You will see that there are several lots available. You are not required to have a parking pass for classes or activities held at the Brookstown campus.
After you have parked at the rear of the building, you will find our entrance (G) in the corner, with a sloping brick sidewalk between two magnolia trees. Follow the sidewalk, enter the building through the glass door on the left. Once inside you will see the elevator. A Lifelong Learning staff member will assist you in taking the elevator to the 3rd floor. When you exit the elevator, bear to your left, following the corridor with the large windows that are along the outside of the building. The first double doors that you come to are the entrance to the large classroom – 302B. The next door on that hallway is the entrance to the LLL and Liberal Arts Studies office space – 302.
CONTACT US
If you have questions about the Lifelong Learning program, please contact us so we can help you!
Lifelong Learning
Wake Forest University
P.O. Box 6103
Winston-Salem, NC 27109
336.758.5232
lifelonglearning@wfu.edu